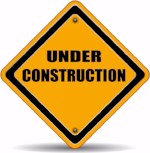 In addition to homeownership opportunities, Habitat is also working to expand our services and offerings in the near future to include:
External Home Maintenance Services
Provide affordable external home maintenance services so homeowners can continue to live in safe, decent and healthy homes and neighborhoods for years to come. Some of our home repair work includes painting, weatherization, landscaping and minor repair services for rooves, siding and porch/decks.
Housing Support and Counseling
We know that the number of people in need of better housing in our community is far greater than the number of homes we are able to build. Habitat is committed to helping all residents of the Greater Charlottesville area achieve long-term affordable housing, not just Habitat homeowners. Through our holistic housing support and counseling services, we work with people to identify their housing goals and provide connection to organizations and resources in the community to find a safe, decent and affordable housing option.
Through our housing counseling and homebuyer education programs, we work with families who do not qualify for a Habitat home but are interested in homeownership to accomplish their financial goals and become ready for homeownership. We can also help connect individuals to lenders in the area who provide special mortgage products for low-income households.
Please check back for updates on these offerings. If you would like to know more about these future programs, please contact Janette Kawachi at 434-296-2966 or jkawachi@cvillehabitat.org