Click here to read about Habitat for Humanity of Greater Charlottesville's interim mission statement.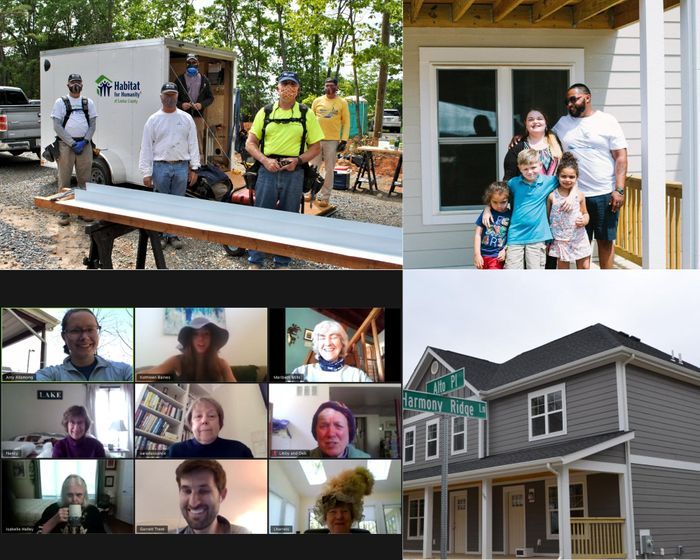 Interim Mission Impact Data
More than 18,600 masks made and/or delivered

 to 140 businesses/groups/organizations in cooperation with Cville Craft Aid

180K FEMA masks delivered to 100+ organizations
In partnership with Pepsi and FEMA, we are packaging bulk hand sanitizer into individual containers for community distribution
More than 230 COVID-19 check ins with homebuyers/homeowners
450 games and books delivered to 79 Habitat children
500+ meals delivered through Meals on Wheels
245 food gift cards delivered
More than 170 non Habitat families assisted with housing counseling, financial interviews, referrals, etc.
More than 20 families supported with non-housing emergencies
More than 145 families contacted at SW
More than 3,000 meals served at Southwood
Approximately $200K in rent relief at Southwood
Habitat COVID Communiques
Habitat Partners with Schoolhouse Thrift and Book Baskets to get books, toys and games in the hands of Habitat kids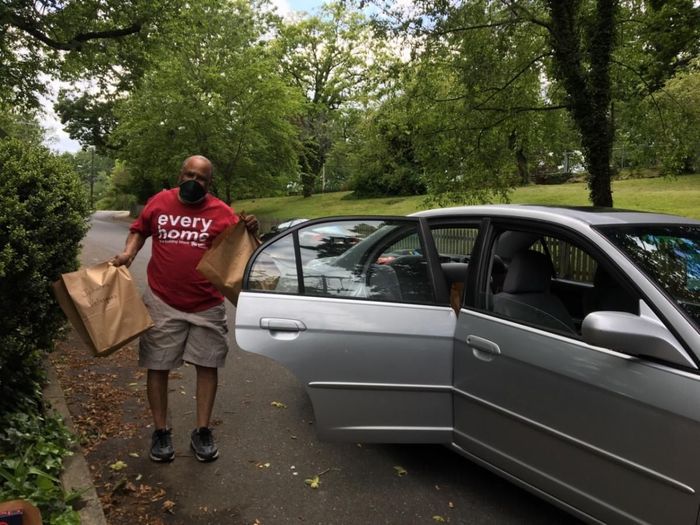 Rent Waived for All Southwood Residents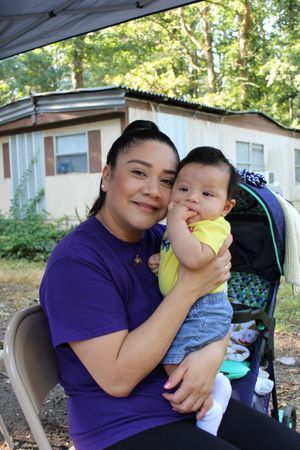 This week, the Charlottesville Area Community Foundation announced a $143,748 grant to Habitat to enable us to waive two months' rent, water and sewer charges for residents of the Southwood mobile home park during the COVID-19 crisis.
Southwood is the largest mobile home park in the area, with a population of approximately 1,500 people, one-third of whom are children. Residents earn low or very low wages, typically only 15% - 50% of area median income. Habitat purchased the park in 2007 with the goal to redevelop it into a mixed income, mixed use community in partnership with the residents without displacement. Because many of Southwood's residents work for hourly wages in the service industry, they have been disproportionately affected by the pandemic.
Habitat staff members are maintaining contact with families in the neighborhood and estimate that 50% are now experiencing job loss or a reduction in their work hours. At the same time, a high proportion of residents are still at work in the community, providing key front line, essential services such as health care, food preparation and delivery. Many of these families have lost access to childcare and other essential supports during the crisis.
Habitat Launches Mask-Making Partnership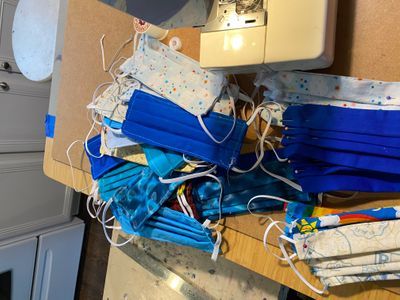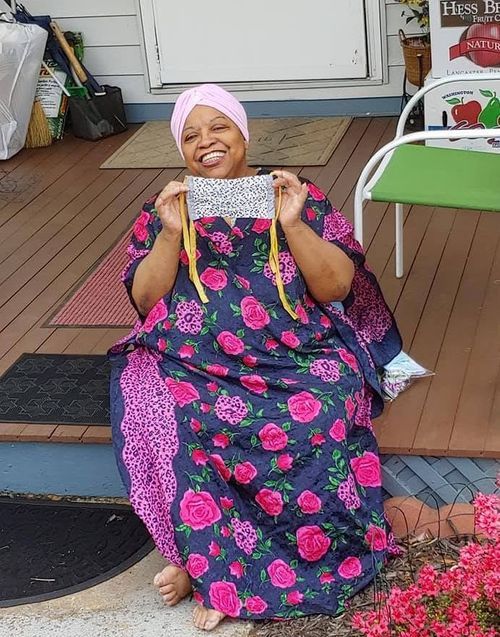 Habitat is partnering with Cville Craft Aid to help make and distribute thousands of protective masks that may help protect against the transmission of coronavirus.
While a shortage of protective masks for health care workers has dominated the news, the Centers for Disease Control now recommends that anyone venturing out into many public places wear a mask that covers their mouth and nose. But commercially available masks have long since disappeared from retail shelves and the only masks available to most people are homemade.
Distributing protective gear is not typically part of Habitat's mission, but our organization has expanded its scope in response to the pandemic. An interim plan to address the crisis was recently approved by Habitat's Board of Directors.

As of July 8, 2020, the Mask Program has:
Supported the distribution of 14,500+ masks 
Supported distribution of masks to over 120 different organizations and public housing locations
Engaged with over 150 volunteers
Supported the distribution of 300+ kits (~9,000 masks)
To learn more about the Mask Program, click here. 
Habitat partners with Meals on Wheels to deliver food to vulnerable citizens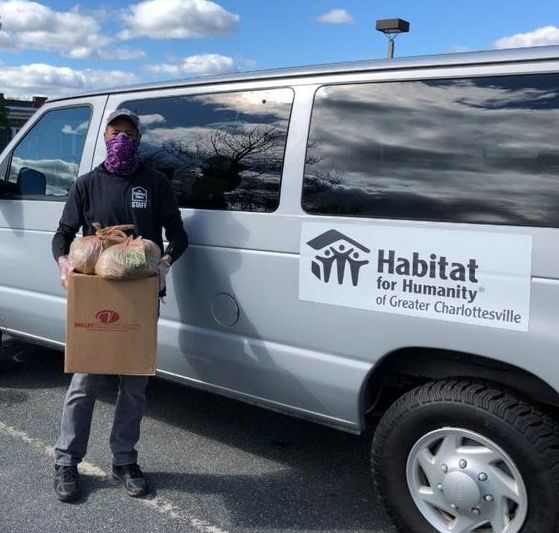 Reaching Out: Safely Supporting Habitat Partners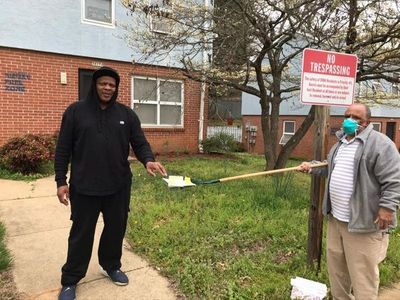 When we received 150 gift cards from an anonymous donor, we were tasked with getting them to people in need as quickly as possible. Valued at $50 each, the cards are redeemable at local businesses including Reid's Market and the Market Street Market. But how do you hand them out in the time of COVID-19?
Larry Scott, our Community Engagement Associate and a Habitat homeowner himself, personally delivered many of those cards on foot directly to our Pathways families and to Habitat homeowners. Using a five-foot long rake, he placed each gift card in the tines of the rake and used it to pass them to Habitat neighbors while creatively maintaining social distancing.