Every Woman Can Make a Difference
Women Build is also a terrific way to involve your friends and family of all ages in crucial work with a lasting impact. Women helping women sends a positive and powerful message. You can also come alone, and make new friends. The atmosphere is collaborative and friendly.
We come together to build stronger, safer communities. Whether through donating, advocating or volunteering on the construction site, every woman can empower Habitat Partner Families to build stability and independence. 
Are you ready to build with us?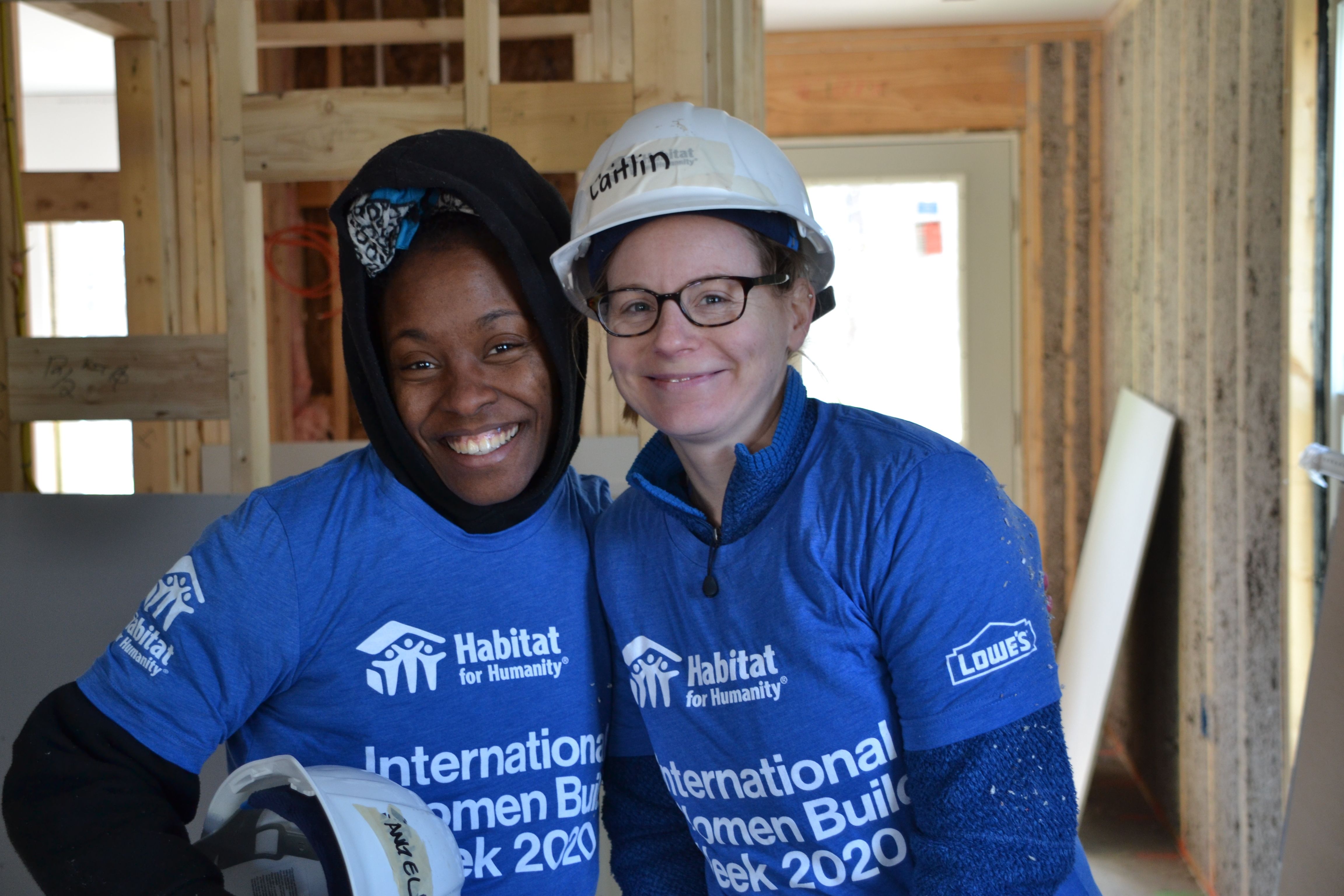 Women Build: March Toward May
This spring, we're calling on the women of Charlottesville to come together to help low-wealth families in our community build safe, decent homes. During the March toward May campaign, our goal is to recruit 150 Women Builders and raise $20,000 between International Women's Day on March 8 and Mother's Day on May 10 to fund the construction of a new Habitat home.
In the final week, May 1-9, we will build at the home Women Build Charlottesville is sponsoring which will be selected this month! Volunteer spots during this final week are reserved for Women Build Sponsor Groups. Learn how to sponsor by contacting Amy Allamong.
Interested in volunteering with Women Build? Click here to volunteer as an individual or email our Volunteer Program Manager if you would like to schedule a group to volunteer. We hope you will join us in building strength, stability and independence!
*Please select Women Build under the Designation tab.
Women Build 2020: March Toward May Campaign Sponsors
Request a Sponsorship Packet for our March Toward May campaign by emailing Amy 
$5000
Why Support Women Build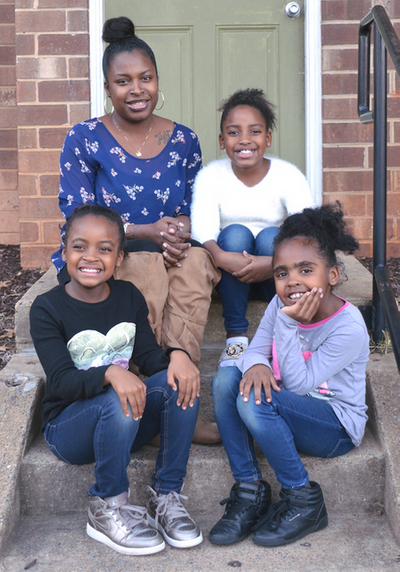 Single mother I'Knesha Pitts is partnering with Habitat to build and purchase a new home on Nassau Street in Charlottesville. Through homeownership, I'Knesha will create a legacy for her children, Zy'Nique, Za'Myah, and Jy'Asia. They will be 25 percent more likely to graduate from high school and 116 percent more likely to graduate from college compared with children from families who do not own their homes, according to the Joint Center for Housing Studies.  
Their new home will provide a strong, lasting foundation on which the family can build a better future. "I want to have something they can fall back on, something to be ours," she says. And soon she will.