Every Woman Can Make a Difference
Women Build is a terrific way to involve your friends and family of all ages in crucial work with a lasting impact. Women helping women sends a positive and powerful message. You can also come alone, and make new friends. The atmosphere is collaborative and friendly.
We come together to build stronger, safer communities. Whether through donating, advocating or volunteering on the construction site, every woman can empower Habitat Partner Families to build stability and independence. 
Are you ready to build with us?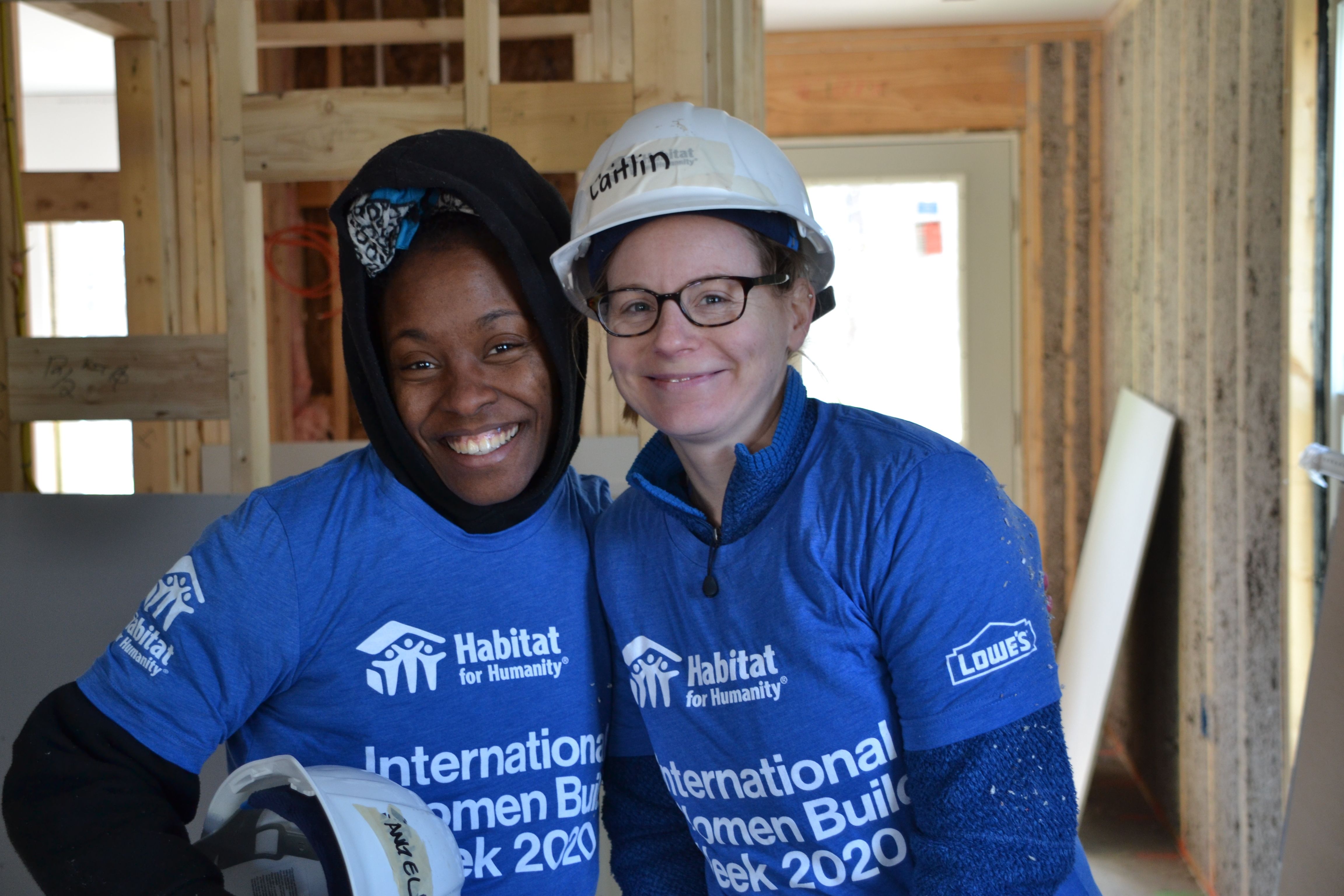 Women Build: March 2023
Kicking off 2023 in fashion, Habitat is calling on the women of Charlottesville to come together March 8th-31st to help low-wealth families in our community build safe, and affordable homes. Our goal is to raise $10,000 to help fund the construction of a new Habitat home.  
We're inviting women volunteers to join us on the construction site as part of Charlottesville Habitat Women Build throughout the month of March! With our past women builders and the newly recruited ones, we're hoping for another successful Women Build. 
Interested in volunteering with Women Build? Email our Volunteer Program Manager if you would like to schedule a group to volunteer. We hope you will join us in building strength, stability and independence!
Women Build 2023 Event Sponsors
$10,000
$3000

$2000

$1000

$1000

$1000

$1000

$500
Why Support Women Build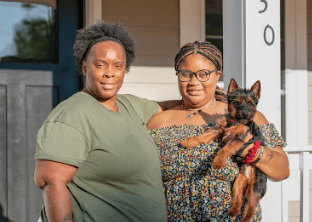 Single mother Lolita Johnson partnered with Habitat to build and purchase her new home on South Piedmont Street in the Jefferson Park Avenue neighborhood of Charlottesville. This is especially meaningful to Lolita, because she has returned to her childhood street, where she spent her early years in a rental with her family. 
Now, she, along with her sixteen year-old daughter, Demareya, and their 1 year old Yorkie, Duke, are settling into their new home. "I feel a sense of peace that I have never ever felt," said Johnson, "I just want to say thank you to everyone. I am forever grateful."