Register To Volunteer For The Rake-a-Thon, Sat. Nov. 20
The Rake-A-Thon is an annual family-friendly service event held by Habitat for Humanity of Greater Charlottesville. The concept is simple... we recruit volunteers to rake lawns, and we recruit neighbors who are willing to give Habitat a donation in exchange for their lawn being raked. Currently, we have 60+ teams signed-up, and we expect to hit 500+ Rakers raking 90+ lawns this year. All proceeds raised through the Rake-a-Thon go to building future Habitat homes, getting us one step closer to our vision of a Greater Charlottesville community where everyone has a decent place to live. Come rake for affordable housing!
Team Registration is now closed! Only individuals who registered on/before Nov. 1 will receive a t-shirt
UVA students - If you do not have a team, please join the Habitat UVA Team
Cville community - If you do not have a team, please join the Habitat Cville Team.
2021 Event Sponsors
$10000
$3000

$2500

$2500

$2000

$2000

$2000

$1000

$500

$500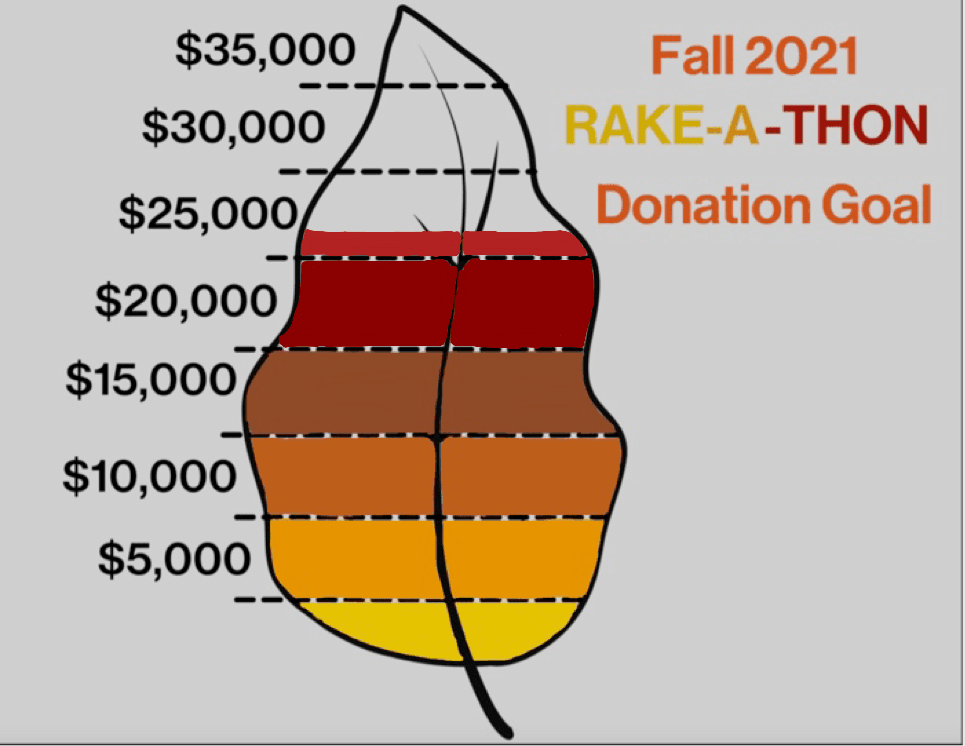 Why Participate in the Rake-a-Thon?
All funds raised during the 8th annual Rake-a-Thon will benefit the creation of the first homes in Village One in Southwood. Southwood is a groundbreaking, national model for inclusive and non-displacing community redevelopment. 

One of the major characteristics of Southwood's redevelopment is the central role that the residents have in the planning process, resulting in more than 200 families dedicating over 2,500 hours to the planning process thus far. In the first model village there will be 49 affordable Habitat Homes and access to trails, parks, and green spaces.
Take a tour of the first neighborhood in Southwood
For more information on Southwood and what Habitat is doing CLICK HERE